For the most expensive shopping center of the Ukrainian capital asking $ 250 million
Businessman Vagif Aliyev is negotiating the purchase of the Ocean Plaza shopping center in Kiev. A major investor and developer is willing to pay no more than $ 150 million for a promising real estate. The current owner, TPS Real Estate, expects at least 250 million.
Ocean Plaza is a compact shopping center almost in the center of Kiev, near the metro station and a convenient traffic interchange. He is considered the most expensive in the city and predict him a comfortable existence for at least the next 5 years. This mall is a profitable asset, but its current beneficiary Arkady Rotenberg is forced to sell the business for political reasons. Companies affiliated with Arkady built the Kerch Bridge, and in 2014 the US and the EU imposed sanctions on the businessman himself.
In 2014, attempts were made to nationalize the Ocean Plaza shopping and entertainment center by a Dnepropetrovsk businessman, Gennady Korban, in response to the confiscation of its assets in the Crimea.
A promising asset in 2018 was interested in the investment fund Dragon Capital, 50% of whose assets are in warehouses. The deal fell through. Dragon Capital manages the finances of Goldman Sachs and George Soros, who are not allowed to work with vendors under sanctions. At the end of February 2019, it became known that the most real contender for the Ocean Plaza shopping center was Vagif Aliyev. Experts predict that in 2019 the parties will still come to a consensus on the value of the object. The discrepancy between the prices offered by the buyer and the seller is $ 100 million. At the same time, experts note that in Ukraine there are practically no companies willing to pay $ 250 million for the most expensive shopping center.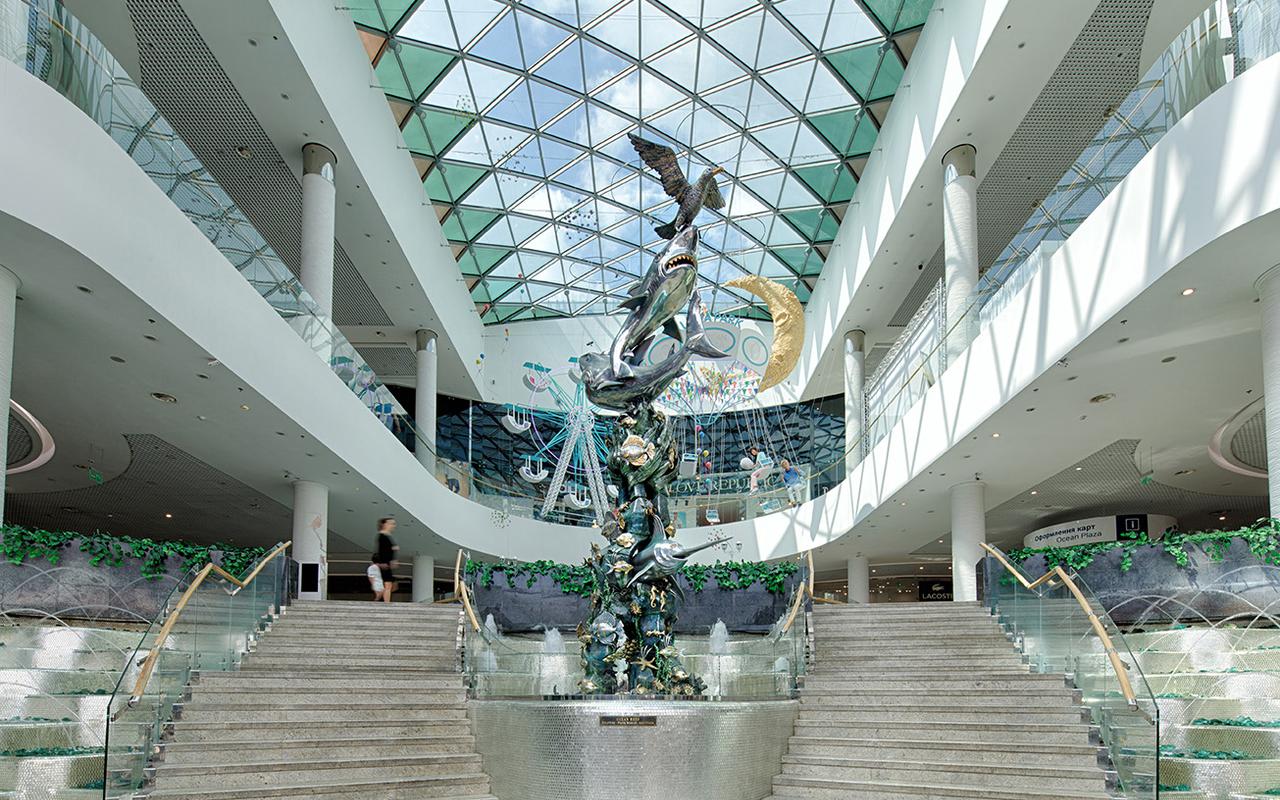 The most expensive mall brings solid dividends to owners
It is known that in the center of Kiev there is an acute shortage of modern commercial real estate. That is why Aliyev's company is building the Ocean Mall there. Meanwhile, the current situation plays into the hands of the current owners of the mall Ocean Plaza. Each year the project brings about $ 30 million to its owners. For the full 6 years of activity, the management company has earned more than $ 150 million, which, however, is half the cost of the purchase of the object.
Meanwhile, in the immediate vicinity of the South Station in Kiev, in the second half of 2019, a new shopping center will appear. The object is planned to be quite compact – about 2000 square meters. The place chosen for opening the shopping center is characterized by high passenger traffic – up to 100,000 people daily. The format of the shopping center is familiar to the Ukrainian capital – Street retail, in which each store has a personal storefront and entrance. The building will house the summer terraces of HoReCa objects.