Respublika shopping and entertainment complex: the asset of the National Bank of Ukraine has finally found a new owner
Shopping and entertainment center Respublika, located in Kyiv (Ukraine), is sold to little-known developers. The object has long been in a state of long-term construction, until the owners company Soltex Capital were found.
Information about the auction can be found on the website of electronic auctions Prozorro. The price of the object fell for a long time to finally find a buyer. The initial price for the mall is 2.58 billion UAH, which is approximately $ 100 million. The auction had to make 70 cost reductions in order for the shopping center to interest Soltex Capital company. At each stage, the price fell by 26 million UAH ($1 000 000), until it fell to the figure of 777 million. This amount is equivalent to 29 million dollars, that is, the shopping center went for a song. The final beneficiary of the company Soltex is a British citizen Robert Allan Johnson, who has two more companies in Ukraine.
Respublika shopping center is an area of 300,000 square meters, which can accommodate 450 stores and a number of other tenants. At the moment, the object is completed by 80%.
Initially, the owner of Respublika was Ukrainian billionaire Dmitry Firtash, Creator of Nadra Bank. Investments were made through one of the intermediator firm. Construction was carried out since 2012, and the financial institution was directly involved in it. Later, Nadra declared bankruptcy. Under two loan agreements, the shopping and entertainment complex acted as collateral. The asset consists of a mortgage loan for three common land plots of about 15 hectares of total area. Until recently, the holder of collateral for Respublika shopping and entertainment complex was the Ukrainian National Bank. It is the Central financial institution of the country received the right to claim from Nadra Bank and refinanced the loan in the amount of 4.4 billion UAH.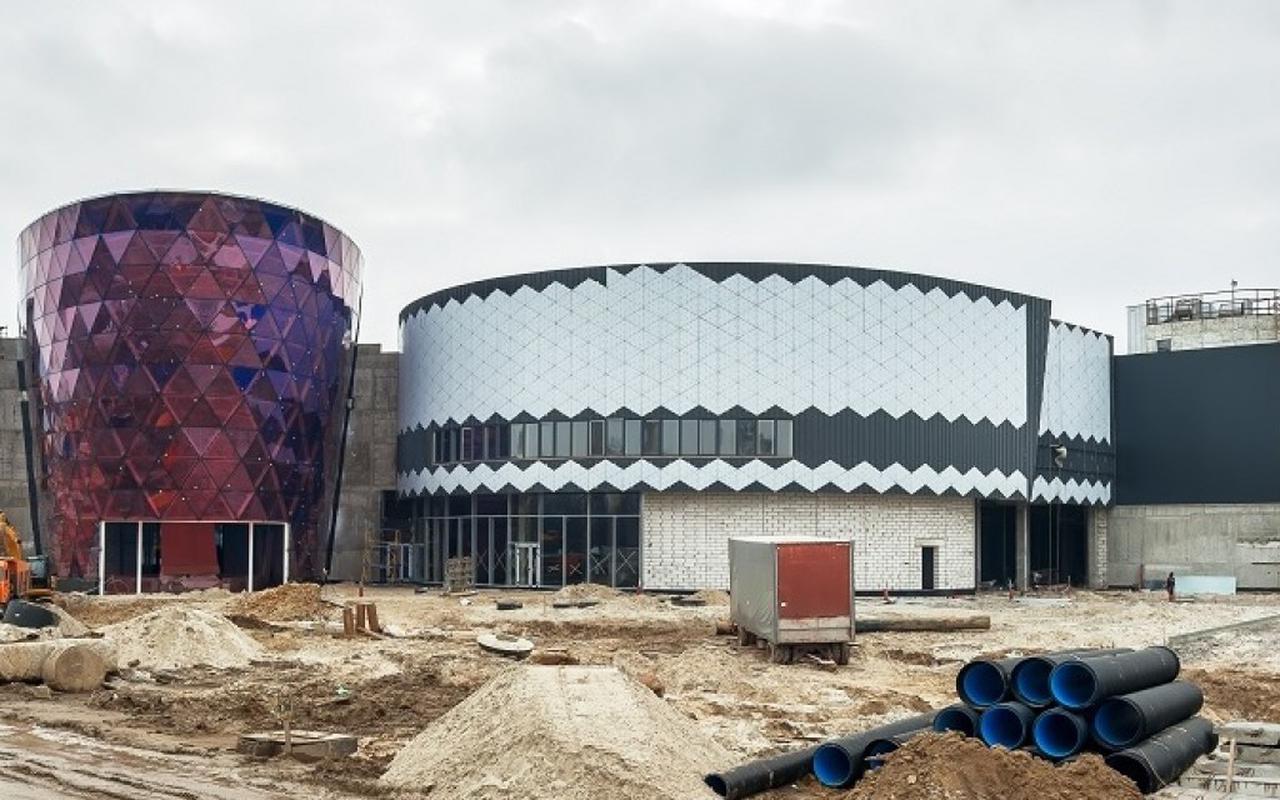 Respublika shopping and entertainment complex is a successful acquisition, which actually costs much more
Analysts note that the rights of claim to the shopping center could be sold much more expensive: in 3-4 times. The object, as noted earlier, completed by 80% and already has lease agreements with retail chains for about 70% of the premises. The remaining work with sufficient funding from the new owner can be completed in six months. The estimated amount of investment required by the facility is approximately equal to the value of the asset claim rights.
The State Property Fund noted that since the bankruptcy of Nadra Bank, a number of companies were interested in the shopping and entertainment center. However, there was no agreement in principle on the deal from the original owners, suggesting the purchase of the object back. As a result, the main applicant for Republic did not wait and implemented a similar project in another area of the capital of Ukraine of a total area of 450,000 square meters.