Gazprom bought the highest skyscraper in Europe from its subsidiary
In December 2018, it became known about the intention of the Russian Transnational Energy Corporation Gazprom to acquire its future headquarters in Saint Petersburg from its subsidiary Gazprom Neft. The amount of the transaction exceeds 120 billion rubles.
Lakhta center is an office complex, which has been built since 2012. The project resembles similar buildings in the United Arab Emirates. In the center of the complex there is a skyscraper of 462 meters height, which makes it the highest in Europe. In November 2018 Lakhta center has been approved by the authorities on commissioning.
The energy corporation transferred part of the total amount for the office complex to the subsidiary in 2018. In 2019, the main mutual settlements will be held between companies, and the transaction will be completed in 2020.
The schedule and amounts of payments are related to dividends of the Russian vertically integrated oil company included in Gazprom. Payments for Lakhta center office building will take the lion share of Gazprom Neft's dividends.
The construction of the highest building in Europe was financed by loans from Gazprom Neft development company IFC Lakhta center. Debt by the end of 3Q2018 exceeded 120.7 billion rubles, which allowed to judge the approximate amount of the transaction between the main and subsidiary companies.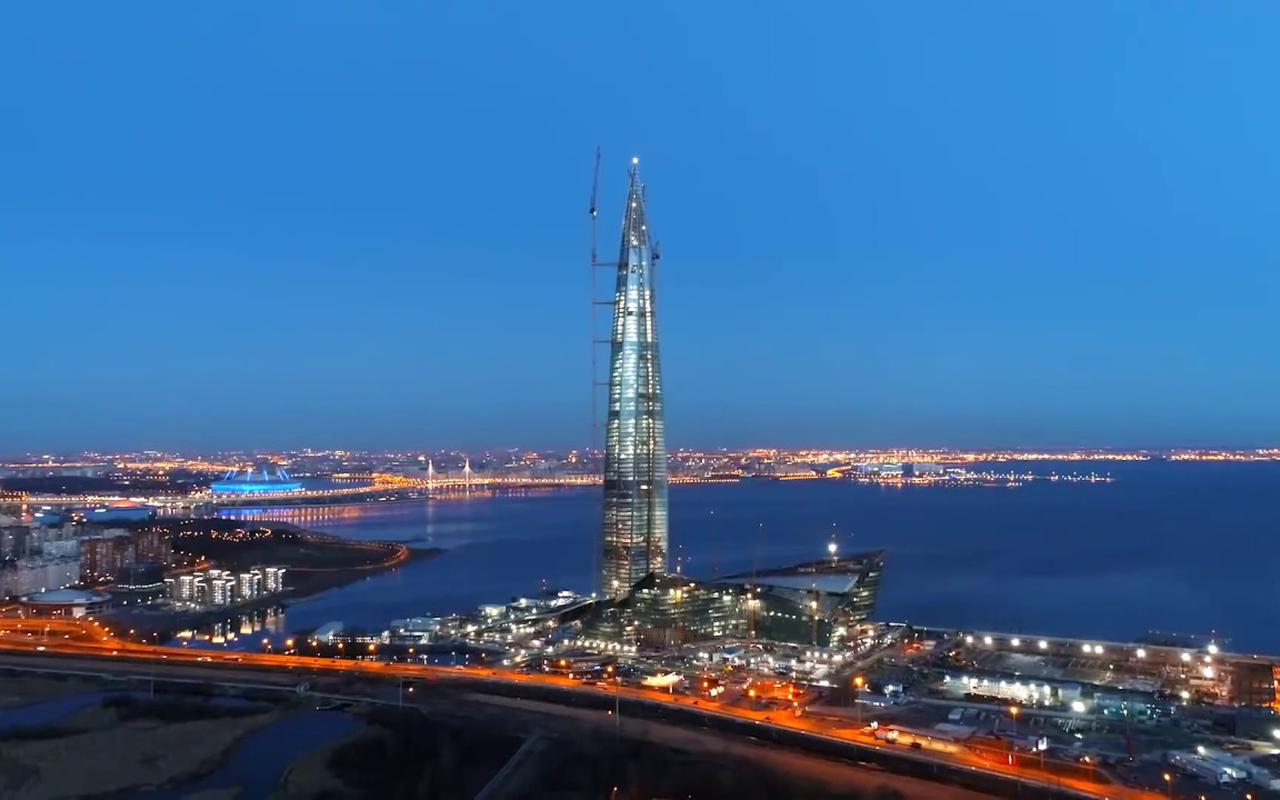 Gazprom bought the office building: so far, this has not affected the financial performance of the companies
At the end of February 2019, the story developed. Gazprom Neft successfully transferred the skyscraper to a new owner. This became known from the reporting documents for the 4th quarter of 2018.
At the moment, the final stage of work is at the facility and, consequently, the final cost of the building, which can become a new symbol of Saint Petersburg, is being specified. At the moment, it is not known how much the transaction between IFC Lakhta center development company, the customer of Gazprom Neft and the new owner will affect the financial performance of the organizations.
It is planned that the new building will open in the spring of 2019.
The company Gazprom Neft (MCX:SIBN) in the fourth quarter of 2018 showed results more modest than analysts expected. The company reported earnings per share in the amount of 16 rubles. At the same time, experts predicted 10 rubles more. For comparison – for the same period in 2017, this figure exceeded 28 rubles.
Whereby Gazprom Corporation expects a record dividend for 2018. This can be seen from the budget, which includes payments of a little over 10 rubles per share. In 2017, the amount of dividends exceeded 8 rubles per share, which is approximately the same as in 2016.